Stainless Steel paring blade
The quick, easy and low maintenance operation
Corrosion-resistant coating
The spiral is so much fun, encourage kids to eat healthily
Low maintenance
Non-slip rubber feetMaterial: Aluminum alloyColor: RedSize: (L)X(W) 27.5X13.5cm /10.83"X5.31"(appr.)Convenience for cleaning after use.
Curved shape handle, comfortable grip.
Rubber suction mount holder makes the smooth surface.
Usage on core, peel and slice apples, potato or other fruit.
Slice and core the blade, which performs both functions meanwhile.
Stainless steel paring blade easily adjusts to allow for different peeling thicknesses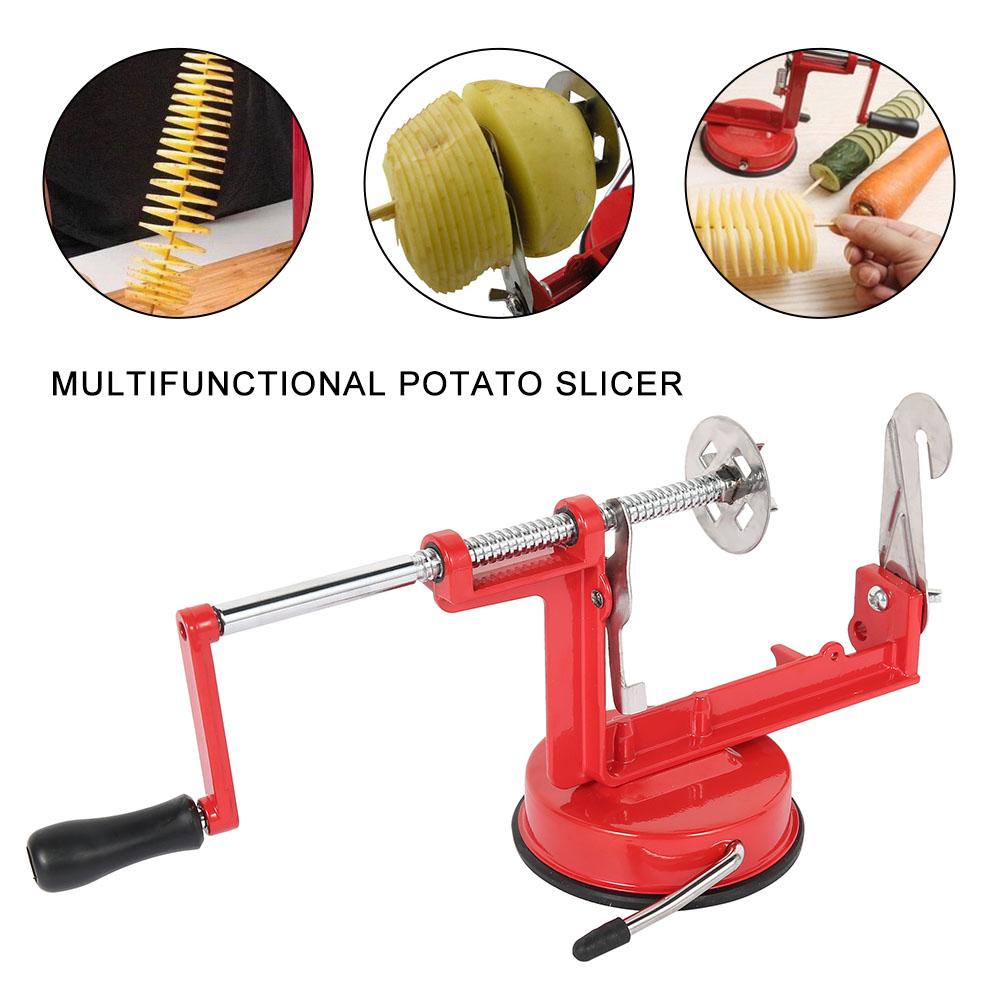 Operation Instruction:
1. Fix the base at the countertop.
2. Press the adjust snap joint and pull threaded rod.
3. Stick the peeled potato and insert it at the tool.
4. Rotate the hand crank to start cutting.
5. After cutting, take the potato down.
6. Finish.